Dirty Wars and Polished Silver by Lynda Schuster
Wednesday, January 17
9:30 – 11:30 a.m. OR 1:30 – 3:30 p.m.
Palm Beach
Thursday, January 18
9:30 – 11:30 a.m. OR 1:30 – 3:30 p.m.
Palm Beach Gardens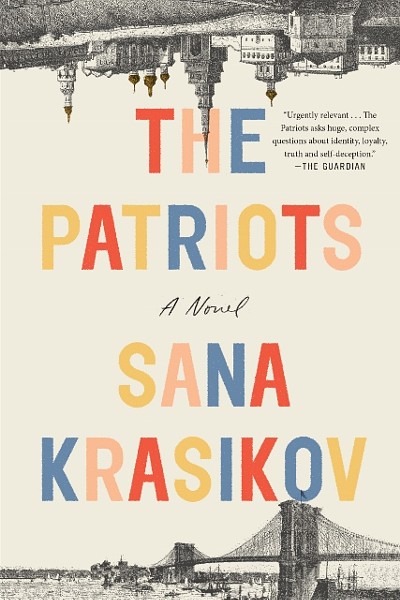 The Patriots by Sana Krasikov
Wednesday, February 21
9:30 – 11:30 a.m. OR 1:30 – 3:30 p.m
Palm Beach.
Thursday, February 22
9:30 – 11:30 a.m. OR 1:30 – 3:30 p.m.
Palm Beach Gardens
Sana Krasikov grew up in the former Soviet Republic of Georgia and in the U.S. Her debut collection of short stories, One More Year, was named a finalist for the 2009 Hemingway Foundation/PEN Award. Her stories have appeared in The New Yorker and The Atlantic, among others. She lives in New York with her husband and their two children.​
The Patriots is a poignant tale of the power of love, the rewards and risks of friendship, and the secrets parents and children keep from one another. Sweeping from 1933 to 2008 through the history of one family moving back and forth between the U.S. and Russia for three generations, it is both a grand, old-fashioned epic and a contemporary novel of ideas.​
Dirty Wars and Polished Silver is an exuberant memoir of life, love and transformation on the frontlines of conflicts around the world. As a former Wall Street Journal foreign correspondent, Schuster tells her story of life abroad in war-torn countries, and later, as the wife of a U.S. Ambassador.​
Lynda Schuster has reported from Central and South America, Mexico, the Middle East, and Africa. Her writing has appeared in Granta, Utne Reader, The Atlantic Monthly, and The New York Times Magazine, among others. She lives in Pittsburgh with her husband and daughter.​
Conversations with Jewish Women Writers is an innovative, thought-provoking book and author series providing a unique opportunity to experience an intimate conversation with authors of new books.
This program of the Friedman CJE celebrated its 15th year in the Greater Palm Beaches in 2017, and is presented in partnership with
For more information about Conversations, Autumn Mella
(561) 209-2604.
If you prefer to register by fax or mail a check,
please click here for a printable form.​