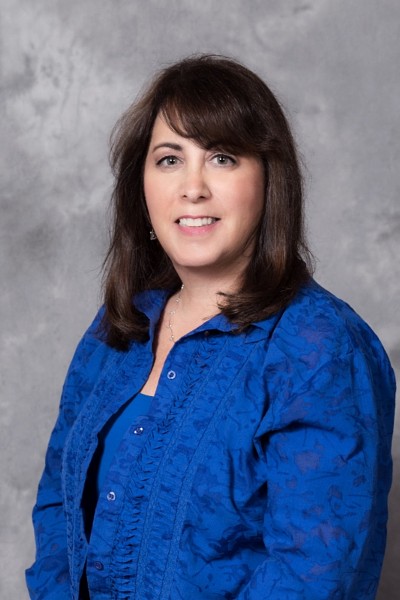 A native Ohioan, Lynne Lieberman became passionate about Jewish education while obtaining her bachelor's degree in Hebrew Language and Literature at The Ohio State University. Working part time as a Hebrew school teacher, her love for the work to perpetuate Jewish learning and living was cemented. Lynne taught Preschool, Jewish Studies and Hebrew language in afternoon religious schools, day schools, and adult education programs for over twenty years, and for the past 16 years Lynne has trained teachers throughout the greater Palm Beaches.
Lynne earned her Master's Degree in Jewish Education from Hebrew College of Boston, Massachusetts and is a graduate of the Mandel Teacher Educator Institute (MTEI). Lynne inspires teachers to reach deep within themselves while at the same time opening themselves up to new knowledge and skills to become the best teachers they can be. Lynne consults on a wide array of academic, community relations, and interfaith issues for schools and congregations locally and nationally.
Lynne Lieberman • 561.209.2606
Amy Bergman is the Director of CJE's Jewish Family Life Department which has become a vital resource for families in the Greater Palm Beaches. Amy's professional experience, connections, and enthusiasm create successful partnerships with Jewish agencies and synagogues to develop dynamic and engaging local Jewish family programs and classroom experiences. Her enthusiasm makes her the perfect concierge - connecting young families raising Jewish children to partner synagogues and institutions.
A passion for literacy has helped Amy successfully implement and grow this community's PJ Library® which delivered its 100,000th free book in this community in 2015. Amy is a native Floridian, graduate of Jewish day school, and Jewish overnight camper. She and her husband Larry are raising two teenage daughters.
Amy Bergman • 561.209.2608
Bebe Novick-Brodigan enjoys telling people about good things when she sees them, which is why being the Public Relations Manager at the CJE is the ideal job for her.
Since joining the staff in 2015, she has used her 20-plus years of experience in television news and in communications to publicize CJE's many accomplishments in local print, digital and social media.
Bebe is a native Floridian who has lived in the Greater Palm Beaches since 1992. When she is not spreading the word about CJE, she and her husband Tom enjoy raising their two sons. One is a Meyer Academy graduate, the other is currently enrolled there.
Bebe Novick-Brodigan • 561.209.2610
Peter Eckstein has a passion for learning, teaching and technology. His position as CJE's Technology Integration Educator is the perfect intersection of those passions. Peter helps educators at synagogues and day schools explore how to use digital technology to engage their students in Jewish life and learning.
His 30 years as an educator in South Florida and Israel, and his experience as an Education Director at Temple Israel in West Palm Beach and Temple Beth David in Palm Beach Gardens, gives him particular insight in how to work with teachers.
Peter, his wife Carol, and their two young daughters moved from Israel to Palm Beach County in 1993. When he is not working with teachers, Peter enjoys relaxing with music, books, and brewing his own beer.
Peter Eckstein • 561.209.2611
Robyn Hurvitz is CJE's Director of Professional Development. As a seasoned educator with over twenty years of experience, and a curriculum development expert, Robyn is a creative innovator in both secular and Jewish education.
At CJE Robyn leads the development and implementation of a robust agenda of professional development for more than a dozen Jewish institutions. She prides herself on her close collaborative relationships with school directors, lay leaders and community professionals.Previously, Robyn worked in Jewish and public education in Utah and Connecticut.
Robyn loves spending time with family and friends, and working out at the gym. She and her husband Ilan are raising their daughters Emma and Claire in a vibrant Jewish home.
Robyn Hurvitz • 561.209.2621
As Melton Director, Debra Lerman is the link between the Florence Melton School of Adult Jewish Learning and the Friedman CJE. She has lived and volunteered in the Greater Palm Beaches for the past 30 years at organizations such as the Jewish Federation of Palm Beach County, the Arthur I. Meyer Jewish Academy, the Mandel JCC, MorseLife, and the Alpert Jewish Family & Children's Service.
Before joining CJE she worked at Temple Beth David and the Jewish Women's Foundation. She is bringing her unique understanding of Jewish life and learning to the CJE's award-winning Melton program.
Debra and her husband Gregg have two children, both graduates of the Meyer Academy. Their son is a local chef and entrepreneur; their daughter is a high school student.
Debra Lerman • 561.209.2612
With a passion for integrating the seemingly disparate worlds of business and education, and more than 25 years of broad-based financial leadership experience in both the non-profit and for-profit sectors, Jeff Moskovitz is uniquely suited for his role as Business Manager of the Friedman CJE.

Jeff is responsible for agency-wide financial oversight, business operations, and financial reporting. He recognizes that many of the business principles and practices traditionally employed by shareholder-driven commercial enterprises are as vital, if not more so, to the countless number of charitable organizations that compete for increasingly scarce resources on a daily basis.
Jeff is from Philadelphia, where he graduated from Temple University and is licensed as a CPA. He relocated to Florida in 2013, but remains a huge fan of the Philadelphia Eagles, and believes that Tastykakes are an integral part of a well-balanced diet.
Jeff Moskovitz • 561.209.2609
As the CJE's Development Associate, Autumn Mella is heavily involved in the agency's fundraising efforts, and facilitates the annual book and author series Conversations with Jewish Women Writers.
Originally from New York, Autumn has spent the past 15 years working with nonprofits, lending her expertise to several organizations. Autumn is passionate about early childhood education and believes it is critical to provide quality educational opportunity for all ages, but especially for young children.
Autumn has one child who she is raising in an interfaith household. She says CJE's PJ Library® books have been a constant presence in their home for the past five years, and help Autumn expose her daughter to the beauty of Jewish life and learning.
Autumn Mella • 561.209.2604
Erika Simon is the Jewish Family Life Associate at the Friedman Commission for Jewish Education (CJE) where she administers the internationally-known PJ Library® program, and works closely with Amy Bergman, CJE's Director of Jewish Family Life. Erika provides support for all of the department's initiatives that connect young families to the Jewish community of the Greater Palm Beaches.
She is a life-long Floridian, and has worked in non-profit and the private sector for nearly 20 years – including as Senior Regional Marketing Manager for Bernstein Global Wealth Management in West Palm Beach.
She is a long-time volunteer with the Arthur I. Meyer Jewish Academy, and lives in Wellington with her husband and daughter.
Erika Simon • 561.209.2616
Jeanne Shepherd's comprehensive understanding of systems and her strong organizational skills keep the day-to-day operations of the CJE running smoothly. As the agency's Director of Administration, Jeanne works closely with the Board Chair, maintaining board of directors, donor and staff relations. Her deep admiration for education and her understanding of the non-profit community of the Greater Palm Beaches allow her to build relationships that successfully support the agency's efforts to further its vision and mission.

Prior to CJE, Jeanne was the Program Assistant at the University of Central Florida's Center for Autism and Related Disabilities, where she established a lending library of resources and created visual aids for children with special needs.

When she's not at CJE, you can find Jeanne exploring the outdoors with her family.
Jeanne Shepherd• 561.209.2613
As CJE's Director of Special Needs Education, Wilma Turk provides the administration and supervision of the J.N. Somers Yad Hebrew School for Children with Special Needs. Wilma is inspired by the Yad students who attend weekly classes with smiles on their faces, and the dedicated, sensitive and knowledgeable teachers and volunteers who help to bring an understanding of Judaism to the students. Wilma has more than 30 years of experience in public and Jewish special needs education.
She earned Masters Degrees in Special Education and Educational Administration and Supervision from Hofstra University on Long Island, NY and spent 16 years as Assistant Principal providing the administration and supervision of a huge Special Education Department at William Cullen Bryant High School in Queens, NY.
Her involvement in United Synagogue Youth (USY) as a young adult inspired a life-long commitment to the Conservative movement, including co-leading USY pilgrimage trips to Israel with her husband, Sol, and March of the Living trips the past six years.
Wilma lives in Boynton Beach, is very active in Temple Torat Emet and enjoys spending time with friends and family, including her son-in-law, daughter – a teacher at the Arthur I. Meyer Jewish Academy and her granddaughter, a Meyer graduate, and a son who lives in the area as well.
Wilma Turk • 516.983.7711
Hayley Schapiro is CJE's Special Education Coordinator for the northern Palm Beaches. Hayley's goal is to make our Jewish community open and inclusive to every type of learner.Prior to joining CJE, Hayley was an Assistant Supervisor in YAI's LINK Department in New York City where she was the liaison between services organizations and families of people with special needs.
She has led groups dealing with issues ranging from social skills to behavior management, and has experience with individual psychotherapy and diagnostic evaluations.
Hayley received a master's degree from Columbia University in New York City where her studies had a clinical focus in school-based supports and services. She has experience working with various age groups, both in school and community-based settings. Hayley grew up in Manhattan, but is enjoying the sunshine in South Florida. She loves spending time with her husband, son, and puppy.
Hayley Schapiro• 561.640.0700
Hayley Schapiro is CJE's Special Education Coordinator for the northern Palm Beaches. Hayley's goal is to make our Jewish community open and inclusive to every type of learner. Prior to joining CJE, Hayley was an Assistant Supervisor in YAI's LINK Department in New York City where she was the liaison between services organizations and families of people with special needs.

She has led groups dealing with issues ranging from social skills to behavior management, and has experience with individual psychotherapy and diagnostic evaluations.

Hayley received a master's degree from Columbia University in New York City where her studies had a clinical focus in school-based supports and services. She has experience working with various age groups, both in school and community-based settings. Hayley grew up in Manhattan, but is enjoying the sunshine in South Florida. She loves spending time with her husband, son, and puppy.
Hayley Schapiro • 561.640-0700