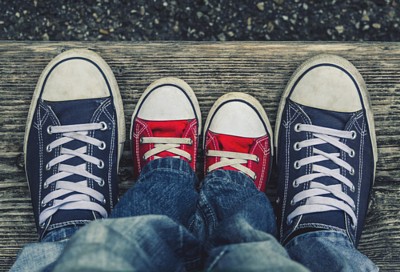 Temple Judea (Reform) in Palm Beach Gardens offers:
Got Tiny TJ, A pre-school class for 2 and 3 year olds and the grown-ups that love them! Meets once a month. Celebrate the holidays and friendship. Invite a friend! Contact Religious SchoolContact (561) 624-4633.
Got Shabbat, a pre-school & Kindergarten Shabbat program. Join Bubby Bracha, Todah and the whole Temple Judea family to sing, dance and celebrate Shabbat with Cantor Alicia Stillman. Monthly, followed by a family friendly Shabbat dinner (RSVP for dinner is required). (561) 624-4633.
Temple Judea Religious School, Sunday Mornings 9:00a.m.- 12:00p.m. Registration is open. Students in grades K-6 will experience three "blocks" each Sunday.
1. Israel Center, covers Hebrew Language, Israeli people and culture.
2. Tarbut, includes Israeli dance, Jewish cooking, Tefillah, Art or Music and movement.
3. Judaica, Torah, Lifecycle and Community.
Contact (561) 624-4633 for more information.
The Mandel JCC in Palm Beach Gardens (5221 Hood Road, Palm Beach Gardens) offers:
The Barbara & Jack Kay Early Childhood Learning Center is now taking registrations for the 2017-2018 school year. Some space is still available. Schedule your tour by calling 561-712-5252. Programs for Infants, three months, through Pre-K. Part time and full time options with extended hours from 7:00 a.m. to 6:00 p.m. VPK provider, organic fruits and vegetables served on a daily basis as a snack, Physical Education, Jewish music, Weekly swimming lessons for ages 3+, Bi-weekly gymnastics classes for ages 2+, Bi-weekly Israeli Dances classes for ages 1+, Outdoor play areas especially designed for each stage of child development, Indoor play area with teaching kitchen. Ongoing communication with parents through daily reports and photos. Weekly Shabbat celebrations that welcome parents and family members. After school enrichments for children ages 3+. To schedule a tour call 561-712-5252.
Beyond the Bell: After School Program at the Mandel JCC! Servicing K-5th grade at Meyer Academy and now including bus transportation from Timber Trace Elementary, Beacon Cove Intermediate, Lighthouse Elementary, and Marsh Pointe Elementary. For more information and to register visit: HERE or for more information, contact 561-712-5230.
Temple Beth David (Conservative) offers:
Religious School - students in PreK-2nd grade learn on Sunday mornings from 9:00am-12:00pm and students in 3rd-7th grade learn on Sunday mornings from 9:00am-12:00pm and on Wednesdays from 4:30pm-6:30pm. Registration is currently open for the 2017-2018 school year. Students will learn Hebrew, Torah, Israel, Holidays, Jewish Values, and much more through hands-on activities. Our youngest learners will develop a love for Judaism through their senses in our Pre-K Sunday School Class. For more information about our Religious School, please contact Bobbi Sadow at (561) 594-2350 or education@templebethdavidfl.org.
Preschool Registration - Registration is now open for the 2017/2018 school year. Programs are offered for children ages 16 months – 4 years old, including VPK. Additional services include early arrival offered at 8:00am and an enrichment aftercare program available until 5:00pm daily. Temple Beth David Preschool is also a participant in the Jewish Right Start Scholarship Program through the Federation of Palm Beach County. For information regarding the preschool or to schedule a tour, please contact Preschool Director, Bobbi Sadow at (561) 694-2350.
Preschool Shabbat at Temple Beth David - A Friday morning tradition during the school year from 9:15 – 9:45am. All are welcome to join us in this song-filled Shabbat which features our Cantor Danielle Bensimhon, and a weekly surprise guest! Please let us know you will be joining us by contacting the preschool at (561) 694-2350.
Temple Beth Am (Reform) offers:
The One School is a licensed, NAEYC accredited program serving children ages 18 months to 5 years. An experienced VPK provider, The One School was awarded a 100% Kindergarten Readiness Rating from the Florida Department of Education. The One School celebrates the whole child and encourages self-confidence, self-reliance and a strong sense of belonging. At The One School, every child is essentially and wonderfully "the one". For more information, contact The One School at Temple Beth Am, 2250 South Central Boulevard, Jupiter, FL 33458, (561) 747-3339 www.theoneschooljupiter.com/.
HaMakom is Temple Beth Am's education continuum, which includes religious school for K-7th grade, Shalom Chai for grades 8-12, and NFTY youth groups for 3rd-12th grade. Our approach to Jewish education blends formal classroom instruction with informal learning opportunities in an exploratory and creative atmosphere.
Our religious school meets Tuesdays and Sundays, and includes private Hebrew lessons via Skype, enrichments including dance, music, art, cooking, and drama, as well as t'filah (prayer), field trips, holiday celebrations, retreats and family programs. Our high school program meets Tuesday evenings, and allows students to choose their own course of study from such offerings as comparative religion, social justice, holocaust studies, Jewish culinary identity, and more.
Temple Beth Am has three vibrant youth groups. Programs include a variety of social, religious, cultural and social action events designed to provide Jewish young people the opportunity to form friendships in a fun and safe environment that will foster their connection to Judaism and their community. Students in the Religious School are automatically members of our Youth Groups, Temple membership is not required to join youth group.
For more information about these or any of our programs or upcoming events contact Education Director Alissa Frankel at
561-747-1109 or AFrankel@templebetham.com
The Mishpacha Family Center at Temple Beth Am:
Summer Jewish Family Jams (0-2 years old)
Music & Movement for Jewish Kiddos and their Grown Ups!
Tuesdays 9:15-10:15am Instructor: Miss Emily
Summer Session 6/6/2017 – 7/25/2017 (No Class 7/4)
Cost: $75/7 week session (includes a CD) or $15/drop in
Refer a friend and get 10% off
Register: www.jewishfamilyjams.com
Sing, move, learn, play, bond, play & grow while experiencing and exploring children's instincts to love, connect & make music!
Summer 2017 Toddler Enrichment Program (TEP) (12-30 months)
Fridays 9:15-10:45am Instructor: Yael Lawrence MS BC-DMT
Summer 2017 TEP Session 6/16/2017 – 7/28/2017
Cost: $175/7 week session
***One time TEP Registration Fee of $25***
This is a great introduction as your toddler prepares for preschool. This mommy & me class exposes your child to new social situations & classroom experiences, which provide an easier transition to a structured learning environment.
To register for classes, workshops & events please see attached Registration Form and/or contact Yael Lawrence @ ylawrence@templebetham.com
"Childhood is something precious to be celebrated and shared. You'll be amazed to see your child's individual journey of discovery and learning."